Where and How to Recycle or Dispose of Christmas Trees in Manitoba after Christmas 2022 and in January 2023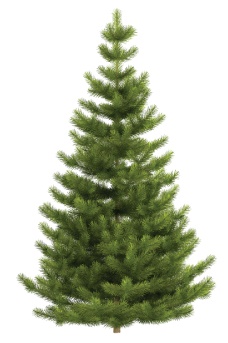 In many urban and suburban areas, Christmas trees are collected from curbside during the first 2 weeks in January. Be sure to remove all remove all lights, wire, tinsel, ornaments, nails, stands, other NON-Organic decorative materials and other materials that are not part of the original tree. This includes tree stands also. Flocked trees are usually accepted, but not artificial trees. Large trees (larger than the standard 6 - 7 ft tree) may need to be cut in half to be acceptable by your garbage hauler. But scrroll down this page for more specific information and local links.
What happens to the trees? In most cases, the trees are chipped and made into a mulch which is usually made available, free to city or county residents. Important: Never burn your Christmas tree in a fireplace or wood stove. Burning the tree may contribute to creosote buildup and could cause a chimney fire.
Tips: Always follow the links (usually the name of the city or county) below for updated information, as these agencies often wait until the last minute to change dates or update their information (it's government, remember?). If your area is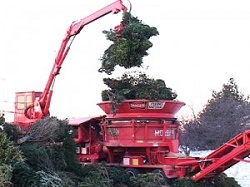 not specifically mentioned below, contact your trash collection agency and inquire!
Related information:
See this page for local options to easily recycle your Christmas holiday lights
If it has just snowed; see this page about how to make snocones from real snow! Your kids will love it!
Click here for the list of winter sleigh ride locations!
See our easy recipes to make a Chocolate Yule log and click here to make your own low-fat, low calorie but delicious Egg Nog ! Then come back to our other website in March to find a local Easter Egg Hunt for your children ! There are affiliate links on this page. Read our disclosure policy to learn more.
Manitoba: Where and How to Recycle Your Christmas Tree After the Holidays January 2023
Local municipality tree recycling Information
I'm working on this now! If you have any links to city or other local Christmas tree recycling, curbside pickup, etc., please let me know!
Brandon
City of Brandon Christmas Tree Drop Off Locations
Brandon, MB - Christmas Tree Drop-Off at the Keystone Centre
The Christmas tree drop-off will be located at the South end of the Keystone Centre, entrance off 18th Street at Queens Avenue. Residents will see the location on the west side of the road. Drivers are asked to follow the signage provided. Drop-off will be open from December 21 to to mid-January
Any trees needing to be disposed of after mid-January should be taken to the Eastview Landfill Site, located at 765 33rd Street East.
Steinbach
Steinbach, MB -
after New Year's Day, they will begin collecting live trees that are brought to the road. For example, on garbage day one, crews will do the regular pickup and then come 2015 12 treesaround and make a separate trip to all those homes as part of that garbage day that have trees at the end of the driveway.
Winnipeg
Winnipeg Christmas tree recycling program -
Recycle your tree by dropping your unbagged tree, free of all decorations and non-natural objects off at any of the following depots. Please remember to remove all decorations, tinsel, stands and plastic tree bags.
See the
Winnipeg Christmas tree drop off locations
in Google maps.
Brady 4R Winnipeg Depot
Weekdays: 8 a.m. - 6 p.m., Saturday and Sunday: 9 a.m. - 5 p.m.
Closed: January 1
1777 Brady Road
Bruce Oake Recovery Centre
24-hour access
255 Hamilton Avenue (Parking lot)
Charleswood Centre
24-hour access
3900 Grant Ave (Northwest corner of the Safeway parking lot
along Haney Street, access off Haney Street)
Kilcona Park
7:30 a.m. - 10 p.m.
Lagimodiere Boulevard and McIvor Avenue (In the off-leash dog park parking lot)
Kildonan Park
7 a.m. - 10 p.m.
2015 Main Street (Rainbow Stage parking lot)
King's Park
8 a.m. - 10 p.m.
198 King's Drive (South parking lot)
Pacific 4R Winnipeg Depot
Weekdays (except Wednesdays): 10 a.m. - 6 p.m., Saturday and Sunday: 9 a.m. - 5 p.m.,
Closed: January 1, every Wednesday
1120 Pacific Avenue
Panet 4R Winnipeg Depot
Weekdays (except Wednesdays): 10 a.m. - 6 p.m., Saturday and Sunday: 9 a.m. - 5 p.m.,
Closed: January 1, every Wednesday
429 Panet Road
St. James Civic Centre
24-hour access
2055 Ness Avenue (Northwest corner parking lot)
St. Vital Park
8 a.m. - 10 p.m.
190 River Road (South parking lot)
Winnipeg Soccer Complex
24-hour access
900 Waverley Street at Victor Lewis Drive
Note: The Vimy Arena, St. Boniface, Fire Station No. 17 and Pan Am Pool depots have been permanently closed.
Free Wood Chippings
They provide wood chip mulch free of charge, while quantities last, at all Let's Chip In depots (except the 4R Winnipeg Depot locations) starting in early January. Please bring your own container.
4R Winnipeg Depot drop off
Christmas trees can be dropped off year-round for free at the 4R Winnipeg Depots, during regular hours of operation. Wood chips will not be available at the 4R Winnipeg Depots. Visit winnipeg.ca/4RDepot for locations and hours of operation.

Winnipeg Curbside pick-up of Christmas trees
For a small fee, SSCOPE, Inc., a Winnipeg non-profit organization, will pick up your Christmas tree and transport it to a depot. Contact SSCOPE at 204-987-6300 for details.

Can I save my Christmas tree until spring and place it out for my yard waste collection?
Yes, you can bundle your Christmas tree for yard waste collection. The bundle must be no longer than one metre (39 inches) and contain small branches (no more than 10 cm or 4 inches in diameter).

Can I request a large item pickup for my Christmas tree?
No, we do not accept trees in our large item collection program. One option is to contact SSCOPE, Inc. to have your Christmas tree transported to a depot.

Can I place my Christmas tree in my garbage or recycling cart?
Whole Christmas trees are not accepted in recycling carts, but they can be cut up and placed in the garbage cart, as long as the lid is closed and the tree pieces fall freely when the cart is emptied.