Where and How to Recycle or Dispose of Christmas Trees in British Columbia after Christmas 2022 and in January 2023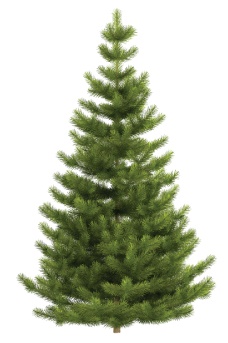 In many urban and suburban areas, Christmas trees are collected from curbside during the first 2 weeks in January. Be sure to remove all remove all lights, wire, tinsel, ornaments, nails, stands, other NON-Organic decorative materials and other materials that are not part of the original tree. This includes tree stands also. Flocked trees are usually accepted, but not artificial trees. Large trees (larger than the standard 6 - 7 ft tree) may need to be cut in half to be acceptable by your garbage hauler. But scrroll down this page for more specific information and local links.
What happens to the trees? In most cases, the trees are chipped and made into a mulch which is usually made available, free to city or county residents. Important: Never burn your Christmas tree in a fireplace or wood stove. Burning the tree may contribute to creosote buildup and could cause a chimney fire.
Tips: Always follow the links (usually the name of the city or county) below for updated information, as these agencies often wait until the last minute to change dates or update their information (it's government, remember?). If your area is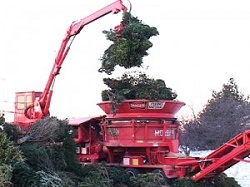 not specifically mentioned below, contact your trash collection agency and inquire!
Related information:
See this page for local options to easily recycle your Christmas holiday lights
If it has just snowed; see this page about how to make snocones from real snow! Your kids will love it!
Click here for the list of winter sleigh ride locations!
See our easy recipes to make a Chocolate Yule log and click here to make your own low-fat, low calorie but delicious Egg Nog ! Then come back to our other website in March to find a local Easter Egg Hunt for your children ! There are affiliate links on this page. Read our disclosure policy to learn more.
British Columbia: Where and How to Recycle Your Christmas Tree After the Holidays January 2023
Local municipality tree recycling Information
I'm working on this now! If you have any links to city or other local Christmas tree recycling, curbside pickup, etc., please let me know!
British Columbia Local Christmas Tree Recycling Options
Vancouver
MPORTANT NOTE: In 2020 many Vancouver city tree chipping events cancelled over COVID fears. Who knows how long this will go on? They may cancel it again, so be sure to follow the link to the city's website to see what new and fun policies they will have this year! If chipping events are cancelled, you either have to drop off trees off at a transfer station or place it on the curb in time for tree pick-up day. Of course, you can also chop the tree up pit it in your green bin.
City of Vancouver Curb-side Residential Tree Pick Up - Usually, the second weekend in January
Put your tree out before 7 am on on Collection day. Remove all decorations, lights, tinsel. Trees should be set out and laid on its side. Do not put whole trees inside your Green Bin or in a bag. Artificial trees are not collected (except when completely snide the trash bin)
Cut up and placed inside Green Bin -
You can cut up your Christmas tree into small pieces and place in your green bin for regular pickup.
Pieces should be less than 50 cm in length (18 in) and less than 10 cm (4 in) in diameter. Be sure the green bin is loosely packed and the lid closes completely.
Lions Club Chipping Events - Early January, usually the first weekend after New Year's Day, from 10 am to 4 pm (see their website to confirm the dates)
Residents can bring their trees to one of four Lions Club chipping events for chipping and composting. Donations of cash and non-perishable food items are welcome.
Kerrisdale Community Ice Rink parking lot - 5670 E Blvd, north of 41st Ave
Sunset Beach upper parking lot - Beach Ave and Broughton St
Kitsilano Beach parking lot - Cornwall Ave and Arbutus St
Trout Lake Community Centre parking lot - 3360 Victoria Drive south of 12th Avenue
UBC Tree Recycling Botanical Garden - December 26 to approximately January 7th
Take your tree to UBC. Follow the signs and place your tree behind the orange posts. They will be chipped into mulch and used on garden trails. A suggested donation of $5 is appreciated. All proceeds will support the SPEC School Gardens Program at Thunderbird Elementary School.
Vancouver Christmas Tree Drop-off - until January 31 at both locations below:
Vancouver South Transfer Station, 377 West Kent Avenue,
North or the Vancouver Landfill, 5400 72nd Street, Delta.
Christmas trees can be dropped off at no charge. For directions and operating hours go to landfill or transfer station. Note The Vancouver Landfill and Vancouver South Transfer Station are closed on Christmas Day and New Year's Day.
Victoria
Other areas of British Columbia
These will be updated as soon as this years details are announced (late December)
Alberni-Clayoquot
Bulkley-Nechako
Capital
Cariboo
Central Coast
Central Kootenay
Central Okanagan
Columbia-Shuswap
Comox Valley
Cowichan Valley
East Kootenay
Fraser Valley
Fraser-Fort George
Metro Vancouver
Kitimat-Stikine
Kootenay-Boundary
Mount Waddington
Nanaimo
North Okanagan
Northern Rockies
Okanagan-Similkameen
Peace River
Qathet Regional District
North Coast Regional District
Sunshine Coast
Thompson-Nicola
This website has a some other info and options.