Whether you want to cut your own tree, pick a live tree and have it cut for you, buy a tree already cut or buy a living tree you can plant, this page provides detailed listings of Hawaii's choose-and-cut Christmas tree farms, places to buy pre-cut (also called pre-harvested and fresh-cut) trees, stands, sleigh rides, hay rides and related winter events and fun. Some listings are for tree farms, others are tree lots, and some only offer hay rides, sleigh rides or other winter events. READ EACH LISTING to know what each facility offers. The farms are listed further down this page, so scroll down the page! Since this service is free and open to ALL Christmas tree farms, not just those who belong to an association or pay for an ad, like almost all other websites do, this is the most complete and current listing available! Help me keep this page complete and up to date, by reporting any corrections needed or suggesting farms to add!
See these resource pages:
Our Christmas Tree guide with photos and descriptions of more than 2 dozen varieties of Christmas trees, along with a simple comparison chart! And a PDF print version to take to the farm with you!
If it has just snowed; see this page about how to make snocones from real snow! It costs almost nothing and your kids will love it!
Tips:
If the name of the farm is blue with an underline; that's a link to their website or Facebook page. Click on it for the most current hours and information.
ALWAYS email or call the farm or store BEFORE YOU GO - many farms have closed in the past year, and of course, we won't know until the season starts and we find they aren't open! Call to confirm their supply, their hours and whether they have trees, are allowing choose-and-cut or just precut trees; and which attractions or winter activities are available. All three can change during the short Christmas season, due to weather, demand and the farmer's business conditions! Farms get sold, shut down or run out of trees, and they don't all update me every day, let alone every year. For more tips to make your trip fun and successful, click here !
DON'T DRIVE OUT THERE IF YOU CAN'T REACH THEM (by phone, email or find current information on their website or Facebook page!
And please tell the farmer you visit in Hawaii that you found their farm here! I need the farmers to realize that you found them here so that they will keep their information up to date!
If you know of any tree farms I missed and want to add it or correct the information, or provide feedback about a farm or the website , please let me know! There are affiliate links on this page. Read our disclosure policy to learn more. After Christmas, click here to find how how and where to easily recycle or dispose of your Christmas tree! And to recycle used, broken or old Christmas lights and electronics See this page for local options to easily recycle your Christmas holiday lights
Looking for more info?
Updates for December 2022
December 2022: Tree supplies are looking good, but expect prices to be WAY up this year. It's always smart to get to the tree farm early and tag or reserve your tree, if they allow it. Many tree farms allow tagging starting in mid-November.
And next Spring, you'll want to take your children to a free Easter egg hunt - see our companion website to find a local Easter Egg hunt - (www.EasterEggHuntsAndEasterEvents.org) . It's the ONLY website that is updated every Easter for all Easter Egg hunts in the U.S.
Christmas tree farms, lots and activities, sorted by county
Click on Resources above, if you need a county map
Now there IS a cut-your-own tree farm in Hawaii. AND, there is a Christmas tree ship. Yep, a Ship. Refrigerated container ships started crossing the Pacific in the 1960's. Now, usually on Thanksgiving day, a ship arrives with trees. Still, many Hawaiians use Norfolk Island pines, which are common there (although they were not native - they came from another South Pacific island).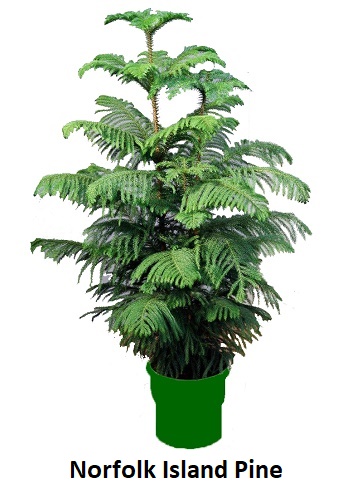 Many visit local nurseries and pick their choice of Norfolk Island Pines from the native crops. Others buy potted specimens to decorate and illuminate. A few even poach them from local forest reserves.
Click here to read more about the Christmas tree ship!
Do you know of any Christmas tree farms or other special Christmas and winter events in Hawaii? Please tell me about them - Click here to write to me!
Hawaii County
Hamakua Christmas Tree Forest -

No pesticides are used

Christmas trees-you choose and you cut, Christmas trees- you choose and we cut, Precut Christmas trees, Living Christmas trees (to plant later), Christmas wreaths, Christmas boughs,
32-122 Piha Kahuku Rd, Ninole, HI 96773. Phone: (305) 609-6949. Email:

[email protected]

t.com. Open: October - Thanksgiving - Saturdays, 11am to 5pm, Weekdays by Appointment Thanksgiving - Christmas - 7 Days a Week, 11am to 5pm. Open: Click here for current open hours, days and dates. Updates: Click here for updates. Directions: On the Hamakua Coast, off Highway 19 in Ninole, up Old Mamalahoe highway to Piha Kahuku Rd, then up about half a mile, on the right hand side. Can't miss it. Click here for a map and directions. Tree Tagging Starts in July Tree Cutting/Pickup Starts in November. We do not use pesticides on the crops. Payment: Cash, PayPal, Visa/MasterCard, Discover, AmEx. Click here for our Facebook page. Over 1,000 Portuguese Cypress and Arizona Cypress trees spread over several acres to choose from. We do not use any pesticides on our trees and they are completely pet friendly. We do treat our trees for Fire Ants, so you don't get any surprise hitch hikers on any tree from us! Bring your own saw, or use one of ours! Great family activity! We also have a selection of pre-potted trees to choose from if that is what you're looking for.
Christmas tree varieties:
U-Choose and Cut varieties: Arizona Cypress, and other varieties (call!).
You Choose and We cut varieties: Arizona Cypress, and other varieties (call!).
PreCut varieties: Arizona Cypress, and other varieties (call!).
Living, rooted tree varieties: Arizona Cypress, and other varieties (call!).
(ADDED: June 29, 2021)

Monkowski farm

-

No pesticides are used

Christmas trees-you choose and you cut, Christmas trees- you choose and we cut, Christmas boughs, free tree trimmings, U-pick and already picked
Donkey Mill Road, Holualoa-kona, HI 96725. Phone: (808) 324-4609. Email:

[email protected]

. Open: Monday thru Sunday call first. Directions: Call for directions. We do not use pesticides on the crops. Payment: Cash, only. Large variety of tropical cut flowers including: heliconias, anthuriums, gingers, costus, orchids and others. Pre order or cut yourself. Any size tropical Norfolk pine Christmas trees, you choose and cut or we cut.
Christmas tree varieties:
U-Choose and Cut varieties: and other varieties (call!).
You Choose and We cut varieties: and other varieties (call!).
(ADDED: May 28, 2020)
Honolulu County
Helemano Farms in Wahiawa - cut your own Christmas tree
At the end of Whitmore Avenue, Wahiawa, HI. Phone: 808-622-4287 . Email:

[email protected]

. Open: November 25 to December 23, 2011 from 12 pm to sunset on Tuesday through Friday and 10 am to sunset on Saturday and Sunday; We are closed on all Mondays. Click here for updated hours. Directions: in cool Central Oahu click here for directions . They have 15,000 Norfolk Pines, feathery Leland Cypress and rounded Monterey Bay Pines. The trees range in height up to 15 feet, Prices for our Christmas trees and wreaths! Norfolk trees start at (Prices may have changed!) $40, plus taxes, and Leyland Cypress trees start at (Prices may have changed!) $60, plus taxes. Our locally made Christmas wreaths start at (Prices may have changed!) $25. . Notes: although the branches of the Norfolk Pine are spaced farther apart than other species, the trees are hypoallergenic and the needles don't shed; lasting a much longer time than other trees.
A visitor writes: "We are a military family stationed in Hawaii. Originally from Washington State we are accustomed to cutting down our own FRESH Christmas tree every year, so when we moved to Hawaii we thought we were going to be stuck with getting a fake tree like everyone else here. We were so happy to find Helemano Farms last year after searching the internet. The farm is near the Dole Pineapple Plantation and the family is very helpful in assisting with cutting down the tree and loading them in the car. We highly recommend this farm. The trees are beautiful and last for a very long time. Here is a link to a newspaper article from last year. Very happy to find your website. We were looking for a pumpkin patch and you showed us that there are 3. Thank you so much. "
Ohana Christmas Trees - Precut Christmas trees
Located at the Hawaii Kai Shopping Center. Varieties: Nordmann Fir, Douglas, Grand and Noble Firs.
Forest Product Society - precut Christmas trees
two locations in Manoa and Hawaii Kai. One is a large open tent filled with Christmas trees at the corner of East Manoa Road and Lowrey Avenue. The other location is in the parking lot of the Koko Marina Shopping Center near Taco Bell in Hawaii Kai. Varieties: Fraser fir, Nordmann Fir and Grand fir trees from Oregon.
NOTES: Retail stores such as Kmart, Daiei, Home Depot and City Mill are usually sold out of trees by mid December. Most retail stores started selling Christmas trees the day after Thanksgiving.
Kaye Family Farm

- No longer selling Christmas trees!
28-1515 Government Main Road, Honomu, HI 96728.
Kalawao County
Kauai County
Maui County
---