Douglas Fir
Back to the master list of Christmas tree varieties
Douglas Fir - good fragrance; holds blue to dark green; 1" to 1 and 1/2" needles; needles have one of the best aromas among Christmas trees when crushed. The Douglas fir needles radiate in all directions from the branch. Douglas Fir needles grow in all directions around the branch and can vary in different shades of green on a tree.
When crushed, these needles have a sweet fragrance. They are one of the top major Christmas tree species in the U.S. Named after David Douglas who studied the tree in the 1800's; good conical shape; can live for a thousand years.
The Douglas Fir is not considered a true fir because the cones hang down off the branch and fall off whole.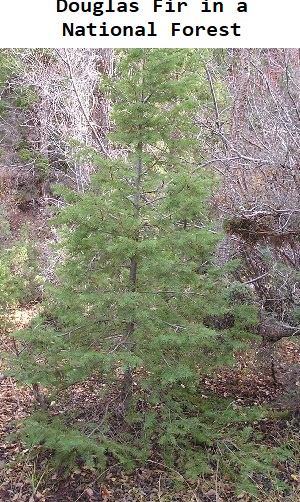 Douglas Fir are native to western North America and is also known as Douglas-fir, Douglas spruce, Oregon pine, and Columbian pine.