Whether you want to cut your own tree, pick a live tree and have it cut for you, buy a tree already cut or buy a living tree you can plant, this page provides detailed listings of Czechia - Czech Republic's choose-and-cut Christmas tree farms, places to buy pre-cut (also called pre-harvested and fresh-cut) trees, stands, sleigh rides, hay rides and related winter events and fun. Some listings are for tree farms, others are tree lots, and some only offer hay rides, sleigh rides or other winter events. READ EACH LISTING to know what each facility offers. The farms are listed further down this page, so scroll down the page! Since this service is free and open to ALL Christmas tree farms, not just those who belong to an association or pay for an ad, like almost all other websites do, this is the most complete and current listing available! Help me keep this page complete and up to date, by reporting any corrections needed or suggesting farms to add!
If it has just snowed; see this page about how to make snocones from real snow! Your kids will love it!
Tips:
And if you know of one I missed and want to add it or correct the information, please let me know! There are affiliate links on this page. Read our disclosure policy to learn more.
Updates for December 2023
December 2023: Most Christmas tree farms open on the the last weekend in November and are open up to Christmas Eve.Some are only open on weekends, or only have hayrides, Santa visits and events on weekends.
Christmas tree farms, lots and activities, sorted by county
Click on Resources above, if you need a county map
Czech Republic Christmas Trees
Nejlevnějsí vánoční stromky v Praze - Christmas tree farm
Jaromírova 361/67, 128 00 Praha 2-Vinohrady, Czechia. Phone: +420 723 243 003. Email:

[email protected]

. Directions: GPS: 50.0654450 N, 14.4326256 E near Prague, Czechia. We specialize in black pine and blue spruce (silver). You can also find Nejlevnějsí vánoční stromky v Praze on Facebook! We offer the cheapest Christmas trees.

Prodej vánočních stromků - Christmas tree farm
277 14 Ovčáry, Czechia. Phone: +420 602 223 771.
Vánoční stromek Online - Kupte si zivy Vánoční stromek z pohodlí vaseho domova Online Christmas tree sales and delivery
Kutnohorská 429/2, 109 00 Prague 10, Czech Republic. Phone: +420 723 629 675. Email:

[email protected]

.
Vyběr stromku - Vyberte si druh stromku, vysku a sířku
Vyberte z fotek - Zasleme Vám na vyběr dvě fotografie
Obdrzíte stromek - Dovezeme az k Vám nebo vyzvednete u nás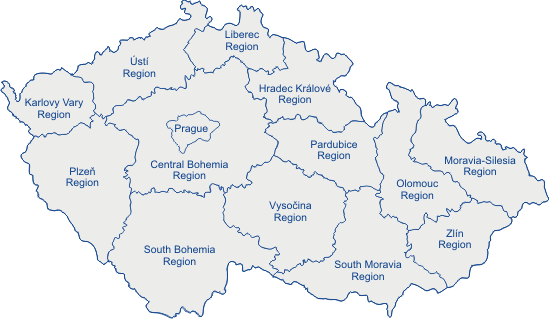 Wissen Sie, andere Christbaumkulturen in Czech Republicisch? Bitte, schreiben Sie mir: Click hier! Alles sind frei.