Whether you want to cut your own tree, pick a live tree and have it cut for you, buy a tree already cut or buy a living tree you can plant, this page provides detailed listings of Northeast Arizona's choose-and-cut Christmas tree farms, places to buy pre-cut (also called pre-harvested and fresh-cut) trees, stands, sleigh rides, hay rides and related winter events and fun. Some listings are for tree farms, others are tree lots, and some only offer hay rides, sleigh rides or other winter events. READ EACH LISTING to know what each facility offers. The farms are listed further down this page, so scroll down the page! Since this service is free and open to ALL Christmas tree farms, not just those who belong to an association or pay for an ad, like almost all other websites do, this is the most complete and current listing available! Help me keep this page complete and up to date, by reporting any corrections needed or suggesting farms to add!
See these resource pages:
Our Christmas Tree guide with photos and descriptions of more than 2 dozen varieties of Christmas trees, along with a simple comparison chart! And a PDF print version to take to the farm with you!
If it has just snowed; see this page about how to make snocones from real snow! It costs almost nothing and your kids will love it!
Tips:
If the name of the farm is blue with an underline; that's a link to their website or Facebook page. Click on it for the most current hours and information.
ALWAYS email or call the farm or store BEFORE YOU GO - many farms have closed in the past year, and of course, we won't know until the season starts and we find they aren't open! Call to confirm their supply, their hours and whether they have trees, are allowing choose-and-cut or just precut trees; and which attractions or winter activities are available. All three can change during the short Christmas season, due to weather, demand and the farmer's business conditions! Farms get sold, shut down or run out of trees, and they don't all update me every day, let alone every year. For more tips to make your trip fun and successful, click here !
DON'T DRIVE OUT THERE IF YOU CAN'T REACH THEM (by phone, email or find current information on their website or Facebook page!
And please tell the farmer you visit in Northeast Arizona that you found their farm here! I need the farmers to realize that you found them here so that they will keep their information up to date!
If you know of any tree farms I missed and want to add it or correct the information, or provide feedback about a farm or the website , please let me know! There are affiliate links on this page. Read our disclosure policy to learn more. After Christmas, click here to find how how and where to easily recycle or dispose of your Christmas tree! And to recycle used, broken or old Christmas lights and electronics See this page for local options to easily recycle your Christmas holiday lights
Looking for more info?
Updates for September 2023
September 2023: Tree supplies are looking good, but expect prices to be WAY up this year. It's always smart to get to the tree farm early and tag or reserve your tree, if they allow it. Many tree farms allow tagging starting in mid-November.
And next Spring, you'll want to take your children to a free Easter egg hunt - see our companion website to find a local Easter Egg hunt - (www.EasterEggHuntsAndEasterEvents.org) . It's the ONLY website that is updated every Easter for all Easter Egg hunts in the U.S.
Christmas tree farms, lots and activities, sorted by county
Click on Resources above, if you need a county map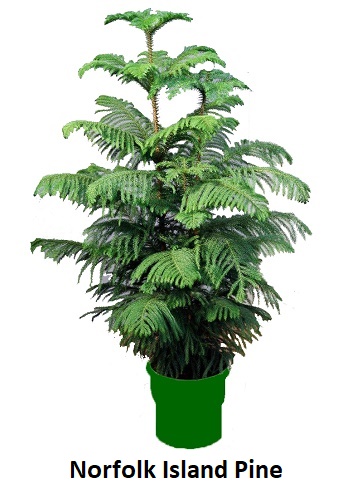 NOTE: To my knowledge, since 2018, there now NO commercial cut-your-own Christmas tree farms in Arizona. But, don't despair, there are several National Forests that allow you to cut your own tree, see this page for details.
Apache County
X Diamond ranch - No Christmas trees for sale; instead: Horse riding, sleigh rides
Greer, Arizona 85927 (928) 333-2286. Email:

[email protected]

. Greer offers a variety of horseback riding options, accommodating beginners to experienced equestrians. Horseback rides range from one hour to full day rides.In winter, horse-drawn sleigh rides are popular among visitors. For those who want to bring their own horse, stall rentals are available.X Diamond ranch offers rides for every level. You name the length of your ride, We will provide a sack lunch for you to enjoy under a pine tree. During your ride, learn of the area and local ranch history as we are all descendants of pioneer ranching families. Cattle work or ranch work rides are available with reservation, depending on availability. Guests may bring their own horse and rent a stall while staying at the X Diamond Ranch, or you may rent one of our guides to guide you on your own horse, fees remain the same with your own horses as if you are renting our horses. (We do not provide feed or care for your horse). You need not be an accommodated guest at the X Diamond Ranch to participate in services on the ranch. Horseback riding, tours and fishing are available daily. Come Visit! (ADDED: December 07, 2016, JBS)
Wiltbank Trail Rides - NO Christmas trees, instead: Sleigh rides and horseback riding
38735 State Route 373, Greer, AZ 85927. Phone: (928) 245-0171. Alternate phone: 928-735-5474. Email:

[email protected]

. Does anyone have current information, are they still open? If so, please write me . Payment: Cash Or Check Only. Wiltbank Trail Rides can create a horse back ride that is sure to please. Our trail rides very from 1hr to all day,with an overnight package available. Our rental Horses and trail rides are perfect for all levels of riders, from very novice to the most experienced, Children 6yrs old to the elderly can all enjoy a scenic guided trail ride, along mountain streams, around Grassy Meadows, and through tall stands of ponderosa pine forest, full of wildflowers and beautiful ground foliage, and many species of wildlife may be seen along the trails,or If Horseback riding is not your thing you might enjoy a wagon ride around the area. Winter can also be full of fun with horse drawn sleigh rides over the glistening snow, Or some prefer horseback riding through the snow covered pines. Whatever you may prefer young or young at hart, small groups or large, we look forward to having a great time with you. Permitted to ride in the Apache-Sitgreaves National Forest.
Navajo County