Where and How to Recycle or Dispose of Christmas Trees in Hawaii in January 2018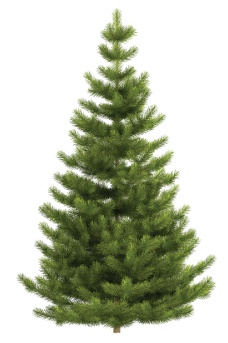 In many urban and suburban areas, Christmas trees are collected from curbside during the first 2 weeks in January. Be sure to remove all remove all lights, wire, tinsel, ornaments, nails, stands, other NON-Organic decorative materials and other materials that are not part of the original tree. This includes tree stands also. Flocked trees are usually accepted, but not artificial trees. Large trees (larger than the standard 6 - 7 ft tree) may need to be cut in half to be acceptable by your garbage hauler. But scrroll down this page for more specific information and local links.
What happens to the trees? In most cases, the trees are chipped and made into a mulch which is usually made available, free to city or county residents. Important: Never burn your Christmas tree in a fireplace or wood stove. Burning the tree may contribute to creosote buildup and could cause a chimney fire.
Tips: Always follow the links (usually the name of the city or county) below for updated information, as these agencies often wait until the last minute to change dates or update their information (it's government, remember?). If your area is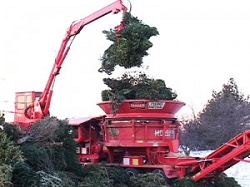 not specifically mentioned below, contact your trash collection agency and inquire!
Related information:
See this page for local options to easily recycle your Christmas holiday lights
If it has just snowed; see this page about how to make snocones from real snow! Your kids will love it!
Click here for the list of winter sleigh ride locations!
See our easy recipes to make a Chocolate Yule log and click here to make your own low-fat, low calorie but delicious Egg Nog ! Then come back to our other website in March to find a local Easter Egg Hunt for your children !
Hawaii: Where and How to Recycle Your Christmas Tree After the Holidays
Honolulu, Hawaii
Remove all ornaments and tinsel (and no flocked trees). Place them at the curb (in your green cart) for pickup on your regular every-other-week green waste collection day; drop them off at any of the City's Refuse and Recycling Convenience Centers seven days a week or at the composting facilities.
For households in the cart pickup system, please note that the tree has to fit inside the cart. Cut the tree into lengths up to three feet and trim branches to ensure that it will fall freely from the cart during collection. If cutting the tree is a bother, you can drop it off whole at the nearest City Convenience Center.
For households on a manual collection route, cut the tree into lengths up to three feet and place at curb on your refuse day. If cutting the tree is a bother, you can drop it off whole at the nearest City Convenience Center.
Click here for collection schedules .
Click here for list of City Convenience Centers.
Please be aware that the State has discontinued the special treecycling sites at parks and other locations around the island. Do not bring your trees to these sites. Use curbside collection or look for the list of City drop-off sites. Condos and commercial buildings can deliver large loads of trees directly to composting facilities - there will be no tip fee charge over the holidays for Christmas trees, courtesy of the City. Contact the City's Recycling Office at 768-3200 to arrange a delivery.